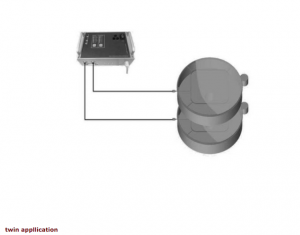 Converters hold piezoelectric discs, transforming the electrical high frequency energy of the generator into acoustic oscillations, which are transferred to the attached mechanics.
Because of  the different applications of the Artech method, different converters with varying specifications are required.
Artech therefore offers three different converters, amongst others the Atex-certified C32-HP1 which is suitable for twin applications.
With the C32-HP1 it is possible to run two or more mechanical sieving-, feeding- or cutting-systems with one single generator!
LP1
The LP1 is qualified for the sieving of pigmented powder. It is used with sieves of less than 0.3 m² of face. The LP1 works within a frequency range between 30 to 38 KHz, and it is able to apply the necessary ultrasonic energy extremely gentle and with a minimal production of temperature onto the sieve. It's range of use are sieving applications within powder centers and cyclones, completely without or with merely light vibration of the sieve.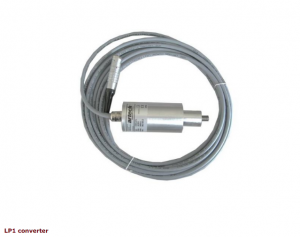 C35-SD8

An Atex compliant converter (zone 22), designed for sieving, cutting and feeding. This converter is used in a frequency range between 30 to 38 KHz and can for a short time deliver up to 200 W output power in cycled applications. In continuous applications, the maximum output power is 120 W. Damaged bolts can be replaced.The cable connection is designed according to military standards, making it suitable for the use with vibrating or tumbling sieving machines.