通告
artech ultrasonic systems 
(
雅特
)
只销售
artech ultrasonic systems
本公司的品牌与型号,
不销售本地的品牌(或类似的品牌),
详情请参考
artech ultrasonic systems
网站
"products"

 
(
"
产品
"
)所示型号。
如有侵权,本司追究法律责任。
artech ultrasonic systems
---
New product!
Ultrasonic Discharging (Flowsonic)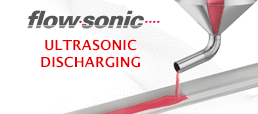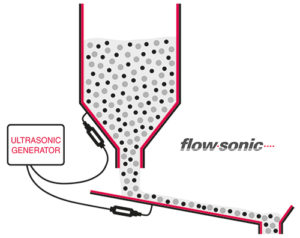 The flowsonic generators of artech ultrasonic systems AG do not require a tuned system for the ultrasonic excitation. This is made possible by the patented frequency variation method.
The intelligent excitation principle not only varies the frequency in a defined range, but first searches for the optimum operating point and varies the frequency around this operating point.
Various geometries can thus be set into smooth ultrasonic vibrations, without having to change or adapt the actual structure of the application itself.
For you this means: ultrasonic excitation with maximum efficiency. 
Read more here.
---
Representatives


artech ultrasonic systems pte. ltd.

Name: Mr Sunshine CHUA
Contact: +65 9621 9654
Email: s.CHUA@artech-systems.com
Address:
970 TOA Payoh North #03-03/5
Singapore 318992


artech ultrasonic systems Singapore
SRO in India

Name: Mr Nitin PHATAK
Contact: +91 98690 18259
Email: nitin.phatak@artechultrasonic-sg.com
s.CHUA@artechultrasonic-sg.com
Address:
Flat no.35, Gagangiri avenue chs
Samta Ngr, Pokhran Rd1,
Thane West, India 400606


Advance Ultrasonics Equipment (Shanghai) Co. Ltd
OEM Agent (机器代理商)

Name: Mr SHUEK / Ms Kerry
Contact: +86 21 67675223
Address:
No. 8 ZhenYu Road, Block 1,
#03-01, Songjiang District,
Shanghai 201699


Shanghai Navector Electrical & Mechanical Technology Co. Ltd
End User Agent (终端代理商)

Name: Mr William SHAO / Ms Mandy
Contact: +86 21 6409 6377
Address:
B11, No. 206 Peikun Road,
Minhang District
Shanghai 201111, China


Looking for agent.

artech ultrasonic systems Singapore
Deal Direct

Name: Mr Sunshine CHUA
Contact: +65 9621 9654
Email: s.CHUA@artech-systems.com
Address:
970 TOA Payoh North #03-03/5
Singapore 318992



ChungWon International
OEM Agent

Name: Mr Eunho KIM
Contact: +822 3012 9567
Address:
B-512, 11, Beobwon-ro 11-gil
Songpa-Gu, Seoul, South Korea, 05836


Young Tech Corporation
End-users and OEMs Agent

Name: Mr David JUNG
Contact: +823 1715 8863
Address:
U-Tower #1315, Sinsu-Ro 767,
Suji-Ku Yoin-City
Gyeonggi-Do, South Korea 16827



Tapis Teknik
End User Agent (Southern Malaysia)

Name: Mr LOW Wee Pern
Contact: +65 6742 6996
Address:
No. 18 Kaki Bukit Road 3 #01-08, Entrepreneur Business Center Singapore 415978


Looking for agent.

Interim: artech ultrasonic systems Singapore
Deal Direct

Name: Mr Sunshine CHUA
Contact: +65 9621 9654
Email: s.CHUA@artech-systems.com
Address:
970 TOA Payoh North #03-03/5
Singapore 318992


DR-Sonic Engineering Co. Ltd
End User Agent (ตัวแทนผู้ใช้ปลายทาง)

Name: Mr Ashok MISRA
Contact: +662-746-1869 / +66 81 735 5453
Address:
10 Prawit Lae Phuan Soi 16,
Bangchak, Prakhanong,
Bangkok 10260, Thailand


artech ultrasonic systems Singapore
Deal Direct

Name: Mr Sunshine CHUA
Contact: +65 9621 9654
Email: s.CHUA@artech-systems.com
Address:
970 TOA Payoh North #03-03/5
Singapore 318992